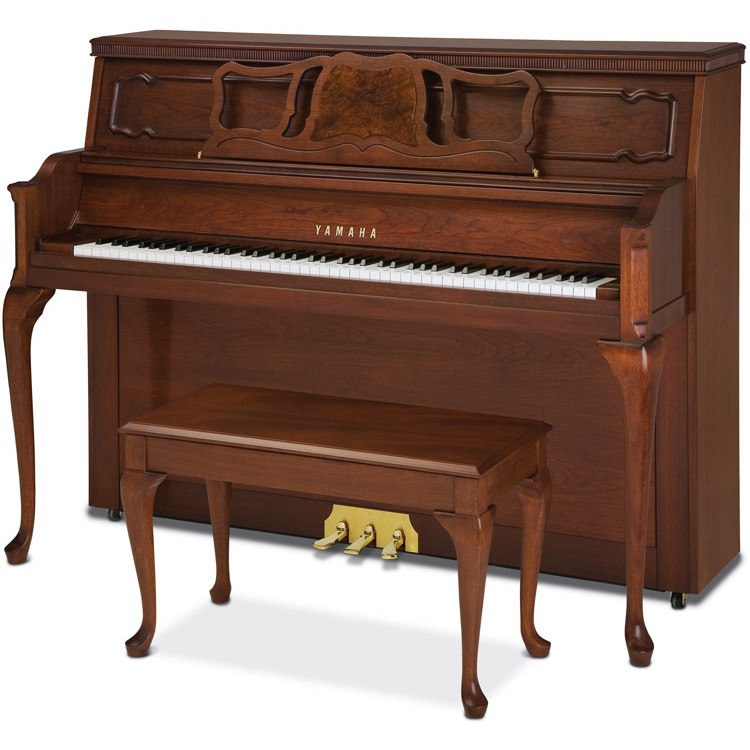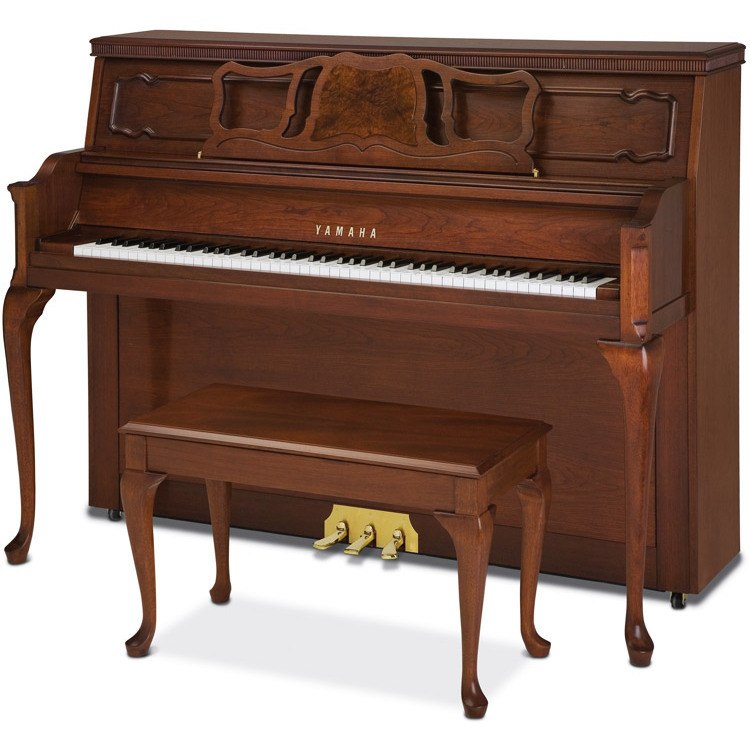 Beautiful wood. Graceful design. Gorgeous tone A 45″ Upright Professional Gallery Collection Piano The tone and performance of the professional studio pianos wrapped in gorgeous cabinetry to enhance the home decor.
Model: P660QA2
Finish: P660 QA
Size: 45″
Price: $10,899.00
Description:
The Gallery Collection takes its design cues from classic 
19

th century European pianos. These traditional uprights are beautiful inside and out with a Yamaha advanced soundboard, precision components and a bright, balanced, warm tone. You simply can't take your eyes, or your ears, off them.
The soundboards and ribs in our Gallery Collection pianos are crafted from solid spruce that has been hand selected at our Kitami Mill in Hokkaido, Japan, giving these pianos a richer, more resonant voice and evenly balanced timbre across the entire keyboard.
Years of cutting-edge research, including our proprietary wood-drying process, result in back posts that maintain their shape, strength and resonance for years to come.
Yamaha was the first company to use an advanced Vacuum Shield Mold casting technology called V-Pro to create a stronger, lighter, more durable frame. Every Gallery Collection piano features a full-perimeter frame built to our exacting specifications at our Iwata Forge in Japan.
Yamaha has spent over a century refining the piano maker's art. You can see and feel the attention to detail in the finish on every Gallery Collection piano.
Gallery Collection hammers are crafted of the finest materials and painstakingly designed for each model to provide optimum tone, response and a lifetime of musical enjoyment.
Yamaha artisans oversee the winding of pure copper and adjust the balance and tension of each bass string to the exacting standards and sound profile of every Gallery Collection piano.
Often copied but never equaled, the patented Yamaha aluminum action rail helps assure our piano keyboards are resistant to tiny fluctuations in humidity and temperature over time.
Call for availability and more info..