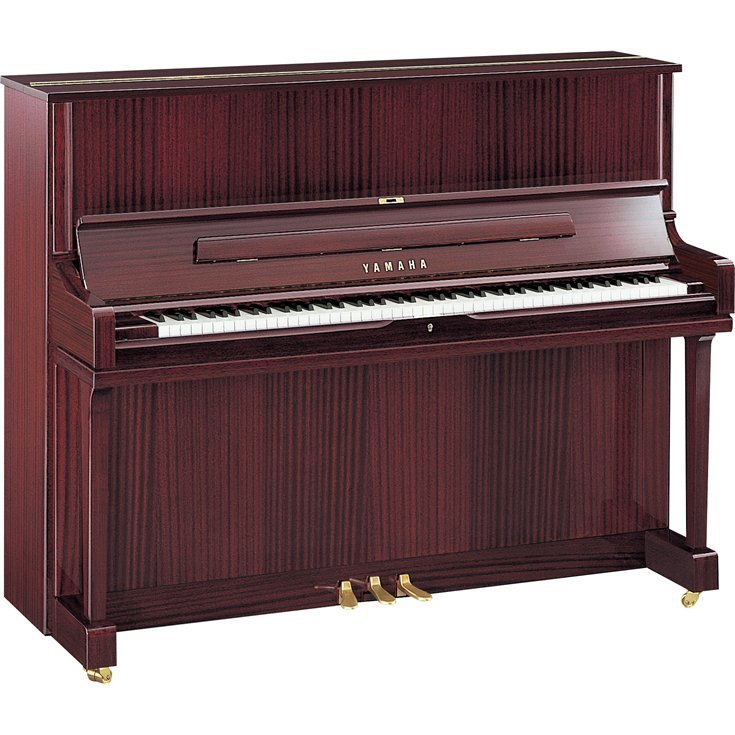 Built with patience, care and renowned Yamaha craftsmanship
Model: YUS1
Finish: Designed for the experienced pianist and professional musician.
Size: 48"
Price: $20,499.00
Description:
The YUS Series takes upright piano quality and performance to a new level. The production know-how of the SU7 has created a piano with superior voicing; a superbly crafted instrument with inspiringly rich sound and delicate balance. The simplicity of the cabinet gives superb acoustics to the subtlest note, and specially designed hammers provide rich tone. And the simple, meticulous design rounds out a piano that enhances the performance of professional and home pianists alike.
FEATURES: 
Superior scale design
Double castors offer excellent support and stability
The hammers use the same felt as high-end SU7
The strings are of the same quality as the SU7
SPECIFICATIONS:
Size/Weight
Width: 152cm
Height: 121cm
Depth: 61cm
Weight: 229kg
Control Interface
Keyboard Number of Keys: 88
Pedal Type: The soft pedal, damper pedal
Design/Architecture Detail
Caster Type: Double casters
Call for availability and more info..