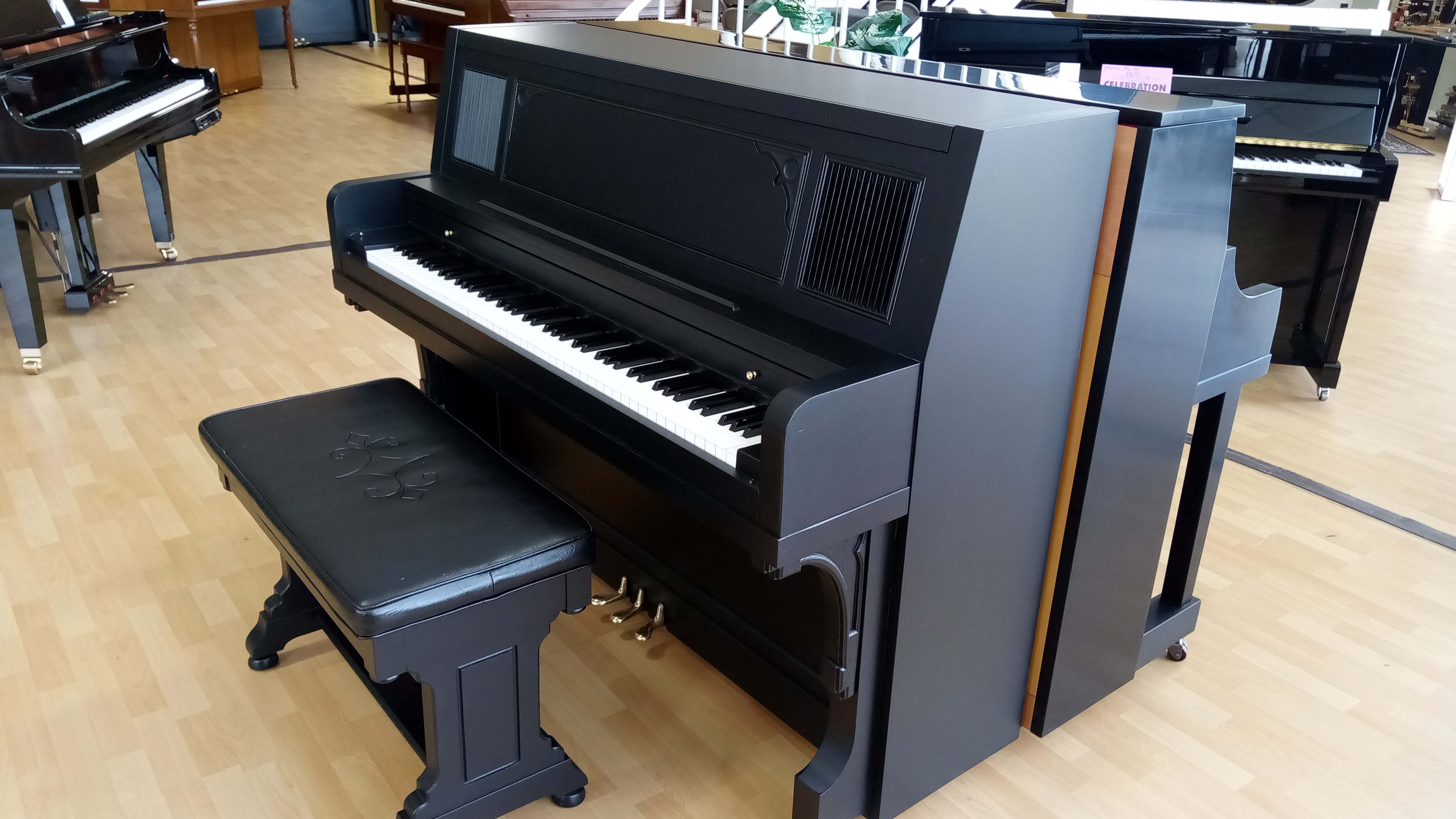 Model: 21
Finish: SE
Year of Manufacture: 1977
Size: 45.5"
Serial #: 241848
Price: $1,899.00
Location: Clearwater
Type: USED
Though established in Boston in 1883, the Everett piano company moved to South Haven, Michigan in 1926 and remained there until 1989. The Everett pianos that were made in Michigan always had a great reputation for being solid, reliable pianos. In 1973 Yamaha bought the company and continued to produce pianos in the South Haven factory until 1986. During it's lifetime, the company specialized in uprights, and built many great instruments that have stood the test of time, with long lasting soundboards, bridges and tight tuning pins.