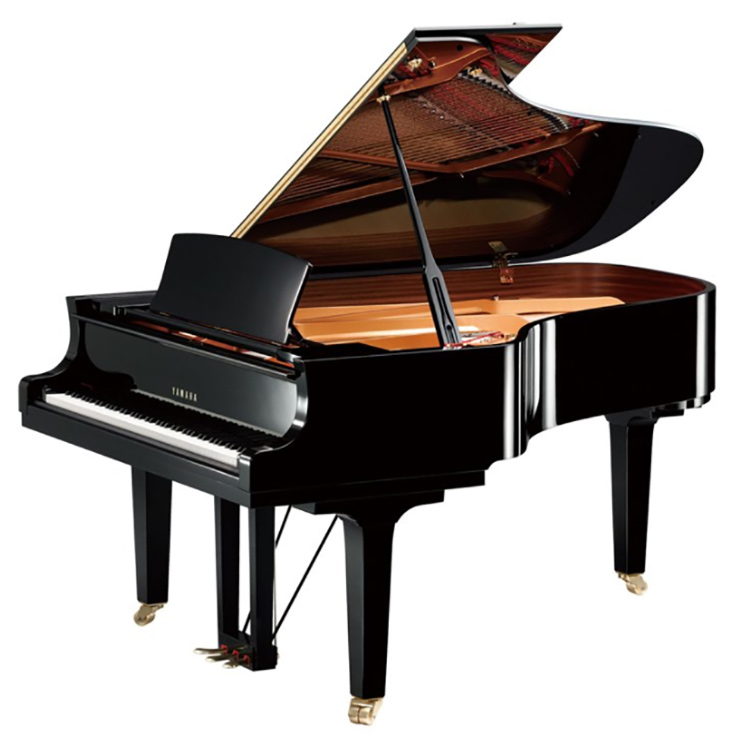 The shape, thickness, and even manufacturing process of the back beam and posts were changed, and the one-piece inner/outer rim is also made using a newly developed process. The result is a deep rich sound with outstanding tonal projection that can fill the concert hall.
The CF6 sounds almost like a full length concert grand with its rich open sound, and its action is quick and responsive. This piano is characterized by a wide spectrum of tonal colors and being able to create the most expressive phrases.
Model: CF6 PE
Finish: PE
Size: 7'
Price: $129,799.00
Call for availability and more info..
Control Interface
Keyboard
Number of Keys
88
Key Surfaces - White
Ivorite
Key Surfaces - Black
Wood Composite
Pedal
Type
Sostenuto
Cabinet
Finishes
Polished Ebony
Lid
Prop Positions
3
Prop Safety Stop
Yes
Edge
Beveled
Key Cover
Lid/Fallboard Locks
Yes
Soft-Close Fallboard
Yes
Dimensions
Length
212cm (6' 11 1/2")
Width
5' 3"
Height
3' 4"
Weight