Full View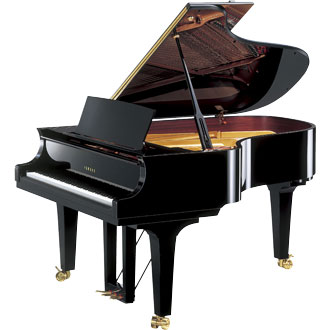 The CF4 will fit in a recital hall or teaching studio, but has a surprisingly big sound. This piano is characterized by a wide spectrum of tonal colors and being able to create the most expressive phrases.
Finish: Polished Ebony
Size: 6 Feet 3 Inches
Call for availability and more info..
Control Interface
Keyboard
Number of Keys
88
Key Surfaces - White
Ivorite
Key Surfaces - Black
Wood Composite
Pedal
Type
Sostenuto
Cabinet
Finishes
Polished Ebony
Lid
Prop Positions
3
Prop Safety Stop
Yes
Edge
Beveled
Key Cover
Lid/Fallboard Locks
Yes
Soft-Close Fallboard
Yes
Dimensions
Length
6' 3"
Width
59 1/2"
Height
40"
Weight