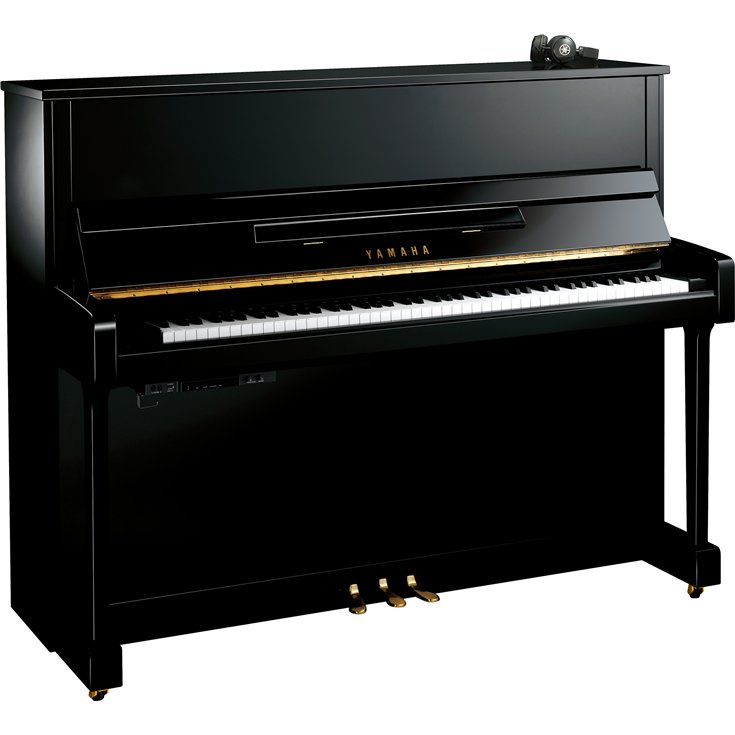 You can play with the great sound sampling from the CFIIIS concert grand. Recording and playback functions are also available.
Model: b3 SC2
Finish: B3SC2 PE
Size: 48"
Price: $13,099.00
Description:
Fully integrated SILENT Piano system
Non-contact optical sensor system
Key Sensor type: Continuous grayscale
Damper Pedal Sensor type: Continuous grayscale
Shift/Soft Sensor type: On/Off detection system
10 playable digital voices
Binaural CFX Concert Grand voice for headphones
480 ensemble voices with 12 Drum Kits
256-note polyphony
Recording formats: Standard MIDI, Audio WAV
Supported file formats: Standard MIDI, WAV
Compatible storage media: USB Flash Memory (up to 64GB)
MIDI connectivity: USB TO HOST
Audio connectivity: Stereo audio IN x1 (mini stereo)
Headphone connectivity: 1/8" mini stereo x 2
Data connectivity: USB TO DEVICE x 1, UD-WL01 (WiFi)
Smart Pianist app compatibility
Available models: b1, b2, b3, GB1K, P22
Call for availability and more info..