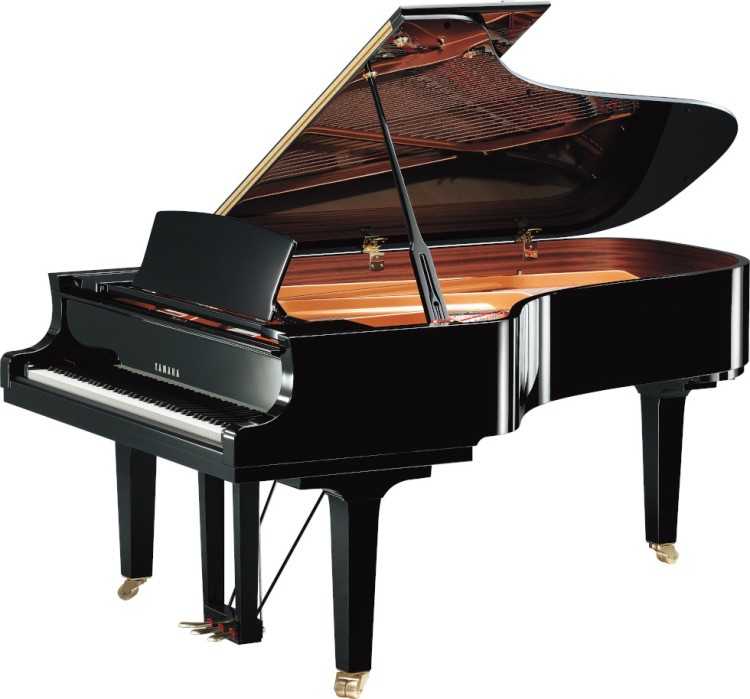 For almost half a century, Yamaha's world-renowned C Series grand pianos have continued through a gradual process of refinement. The CFX full concert grand piano was built from the knowledge, techniques, and experience gained during this long period. Craftsmen poured everything they new into the creation of this instrument, seeking to attain sonic perfection and achieving bold new steps in piano design. The CX Series extends this work further, providing a clear sound with a clean attack, sparkling tone, and transparent harmonies, all encased in an elegant, flowing form. The end result is a series of instruments that is refined in tone, yet bold in design—the product of a dedication to innovation that allows Yamaha to remain true to its musical heritage. CX Series pianos represent progress that is commensurate with Yamaha's 125th anniversary year - progress that will transform any room in which you play into a concert hall.
Model: C7X PE
Finish: PE
Size: 7'6"
Price: $86,899.00
Description:
The top model in the CX Series is very close to a concert grand, and "sings" with a voice of refined grace.
Call for availability and more info..
Specs
Color/Finish
Size/Weight
Dimensions
Width
61"
Height
40 1/2"
Depth
7'6"
Weight
Weight
913lbs
Control Interface
Keyboard
Number of Keys
88
Keyboard Action
Made by Yamaha
Key Surfaces - White
Ivorite
Key Surfaces - Black
WPC
Pedal
Type
Damper / Sostenuto / Shift
Design/Architecture Detail
| | | |
| --- | --- | --- |
| Hammer | Type | CX Series Special |
| Caster | Type | Double Caster |
Cabinet
Lid
Prop Safety Stop
Yes
Key Cover
Lid/Fallboard Locks
Yes
Soft-Close Fallboard
Yes
Functions
| | | |
| --- | --- | --- |
| Frame | Type | V-pro |
| Back Post | Number | 4 |