What kind of piano should a beginner buy?
This is a question that has been asked by every parent looking to give their children an instrument to practice on while taking piano lessons. Most professionals believe pianos that have real weighted keys, touch sensitive actions, and 88 keys are minimal requirements. The Yamaha Clavinova Digital Pianos are accepted by many Universities and Piano Labs for Piano majors to practice on and so would be an excellent choice for parents in many cases.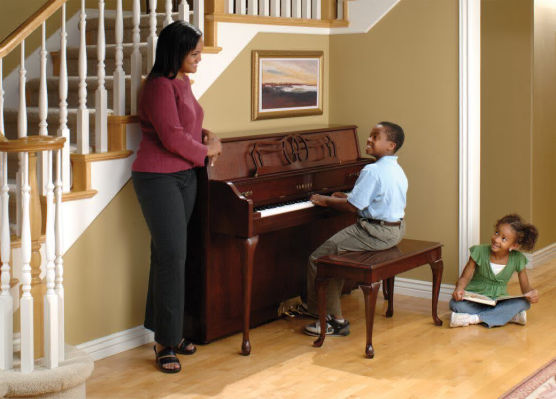 Can I buy an inexpensive piano for their lessons at first?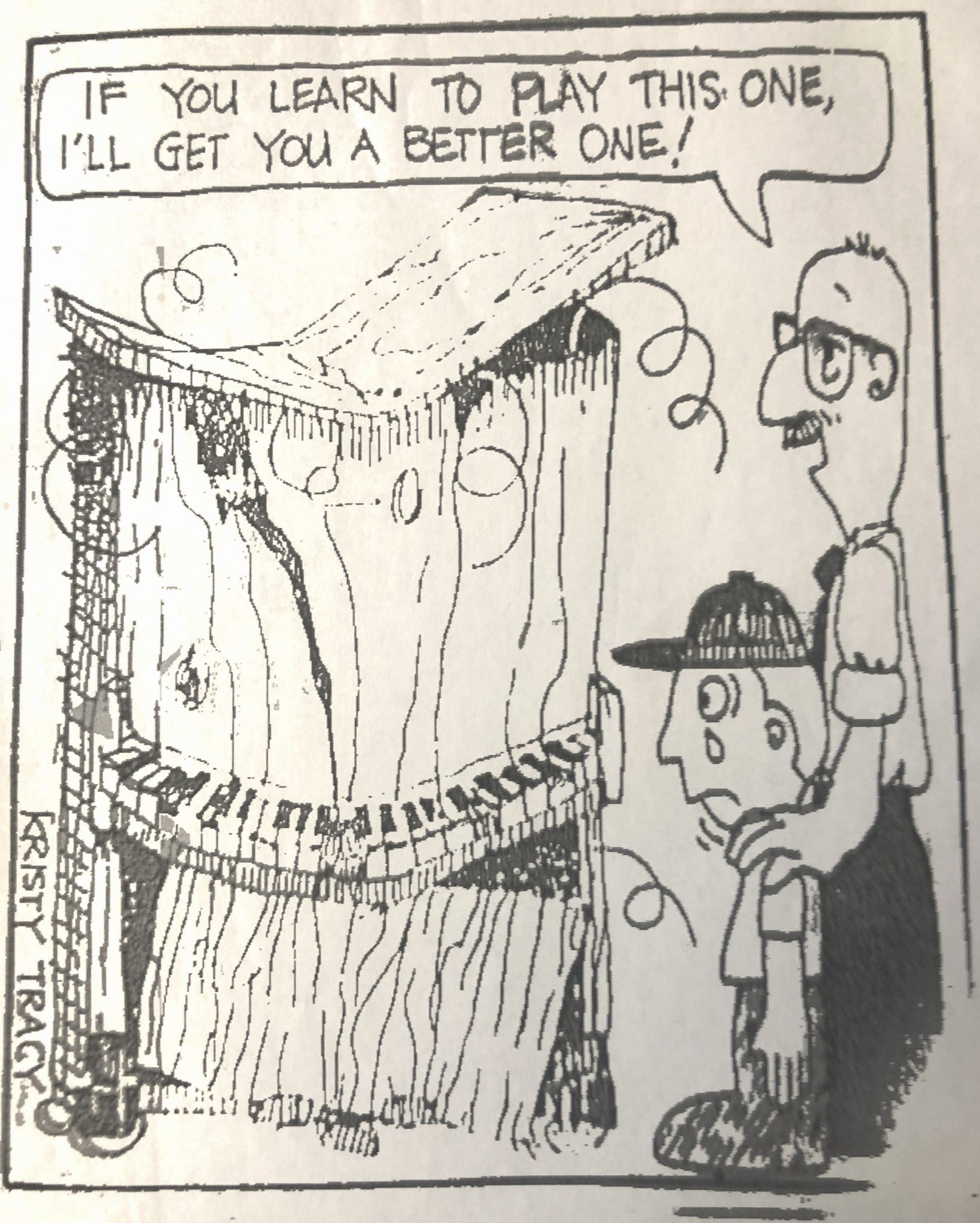 If you buy a bad piano, and your child gets good, can you really tell? This is a funny line, but the truth is it is probably worse. The student with an inferior instrument is going to be discouraged if what he or she hears is not that good. Also, If you have a quality piano teacher and your child takes lessons for 4 or more years, the cost is something like this: $150 times 12 equals $1,800 per year and this times 4 years equals $7,200. Why would you not get the best piano you can to take advantage of these years making both student and teacher happy.
Should we purchase an Acoustic Piano or Digital?
Until recently the best answer was acoustic because of multiple factors; However, the better Digital Pianos like the Yamaha Clavinova have gotten so good, and don't ever need tuning, and students can practice with headphones. But I strongly recommend listening to your teacher for advise about this. Yamaha has wonderful acoustic and digital pianos for this very situation and is one of the most respected pianos in the world.
Should I buy new or used?
When you purchase a new instrument, you will get a warranty. Good quality pianos will look, feel, and play well. When you purchase used you may not have the experience to even know it is playing like it should or not. Each used instrument is a unique set of circumstances and actually may help teach bad habits, and incorrect hearing. I went to college with a man who had perfect pitch, but had learned incorrectly on an out of tune old upright.