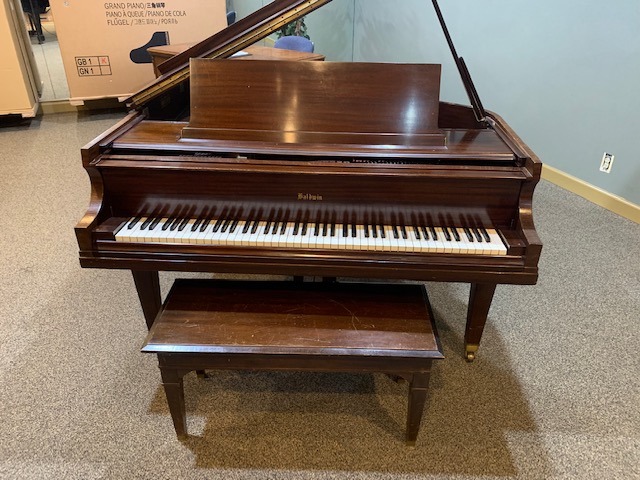 Model: M
Finish: Mah
Year of Manufacture: 1948
Size: 5'2"
Serial #: 104313
Price: $5,499.00
Sale Price: $5,499.00
Location: Marietta
Type: CONS
The Baldwin model M 5'2" baby grand piano is one of the finest American made baby grand pianos. Much like the Steinway S, the Baldwin has a richer, truer tone in the bass. It was a top-tier piano and this instrument comes from a time when Baldwin was the #1 manufacturer of pianos in the United States. This instrument has a high end soundboard which produces a rich, singing tone that sustains longer than some concert grand pianos! The action is smooth and even. This piano has duplex scaling which enhances the tone by allowing non-speaking length of the strings to sympathetically vibrate. It has been regulated and voiced to a concert level of performance. There are very few pianos of this size in the world that produce such a rich tone. The instrument was crafted at an excellent period in Baldwin's rich history.