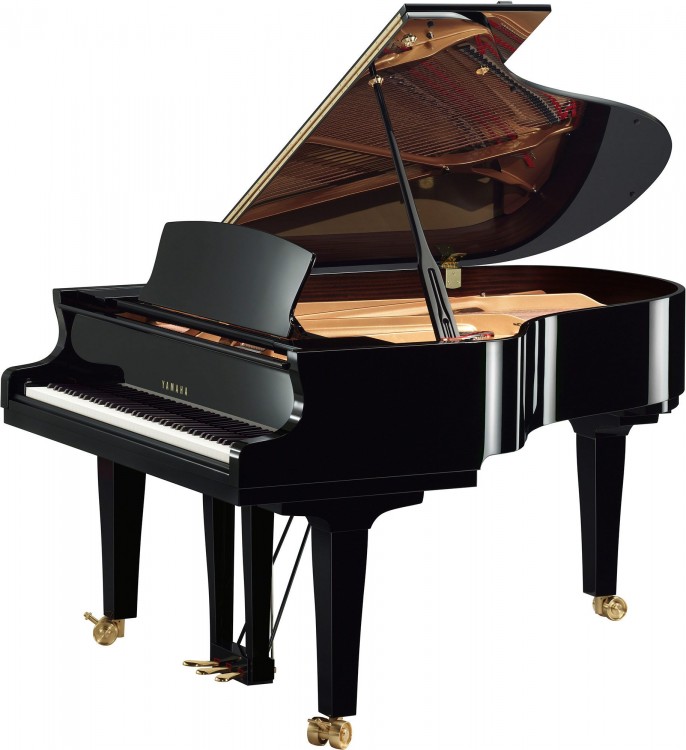 Yamaha's Acoustic Resonance Enhancement (A.R.E.) is the latest leap forward in the evolution of piano craftsmanship. What is A.R.E.? It's an original treatment process that we use to season the rims used in SX Series pianos. As well as reducing the moisture content in the wooden rims, A.R.E. induces chemical changes that occur when young wood is aged under optimal conditions. This enables the rims to produce the warm and sweet tones of an instrument matured to perfection. The benefits of A.R.E. have already been proven in Yamaha's acclaimed flagship Artida YVN500S violin, L Series and A Series guitars. Now, for the first time, A.R.E. comes to an acoustic piano. The seasoned rims of the SX Series give it a sound unlike that of any other piano. A deeply intuitive sound with sustained resonance and the precision to express even the most delicate pianissimo notes.
Characterized by warm and beautiful tones, the S3X pianos have a romantic voice that every pianist desires.
Model: S3X PE
Finish: PE
Size: 6'1"
Price: $81,899.00
Description:
Piano design, like classical music, is always evolving. Each generation discovers new interpretations, new avenues to artistry. At Yamaha, inspiration is born at the crossroads of tradition and innovation. In our SX Series grands, innovation comes in the form of A.R.E.-treated rims and newly designed hammers. These expand the piano's tonal palette, giving added warmth and depth. Whether in a conservatory or on a small stage, the SX offers a richly expressive sound that will inspire the player and beguile the audience.
Call for availability and more info..
Specs
Color/Finish
Cabinet
Color
Polished Ebony
Finish
Polished
Size/Weight
Dimensions
Width
149 cm (59")
Height
101 cm (40")
Depth
186 cm (6'1")
Weight
Weight
330 kg (728 lbs)
Control Interface
Keyboard
Number of Keys
88
Keyboard Action
Made by Yamaha
Key Surfaces - White
Ivorite
Key Surfaces - Black
WPC
Pedal
Type
Damper / Sostenuto / Shift
Design/Architecture Detail
| | | |
| --- | --- | --- |
| Hammer | Type | SX Series Special |
| Caster | Type | Double Caster |
Cabinet
Lid
Prop Safety Stop
Yes
Key Cover
Lid/Fallboard Locks
Yes
Soft-Close Fallboard
Yes
Functions