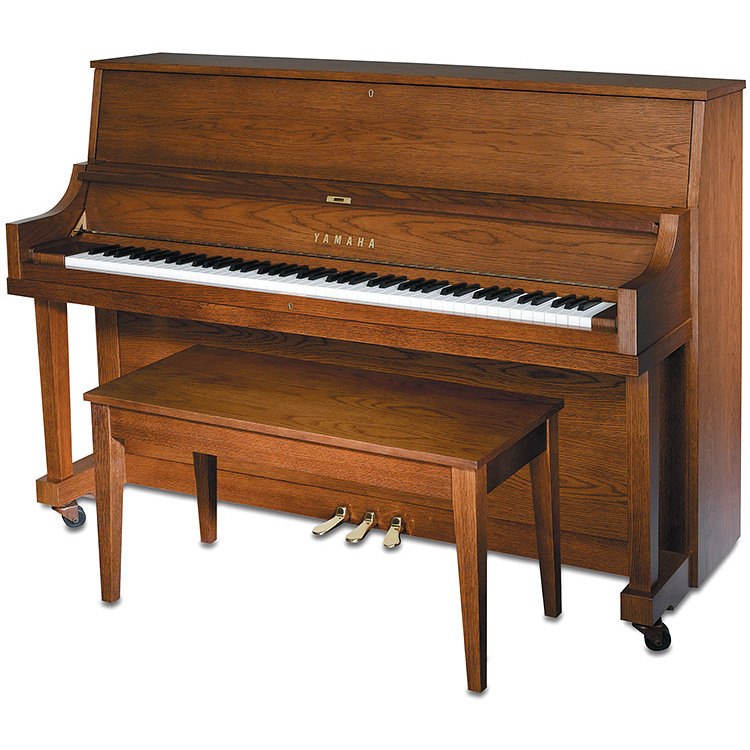 P22
Model: P22D
Finish: P22DO
Size: 45"
Price: $9,199.00
Description:
The P22 was designed for passionate players to enjoy the rich, resonant voice, responsive touch and exceptional tone Yamaha is known for. The durable P22 is ideal for everyday use and has been the clear choice for schools, studios, religious institutions and even the home.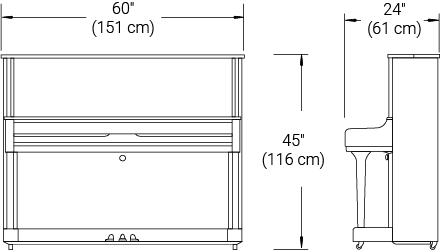 Call for availability and more info..
Designed for schools and rehearsal areas, these Studio Pianos are often chosen by experienced players for both home and professional use.
Designed by Yamaha in Japan
Crafted by Yamaha in Indonesia
Soundboard: Spruce
Soundboard Ribs: Spruce
Back Posts: 5
Bridge Construction: Two-piece separated
Wood seasoned for destination: Yes
Frame: V-Pro Vacuum Shield Mold Process
Key Material: Seasoned spruce
White Key surfaces: Acrypet™
Black Key surfaces: Phenolic Resin
Fallboard: Soft close
Fallboard and lid lock: Yes
Pedal: Soft/Mute/Damper
Caster: Single
Weight: 527 lbs (239kg)