Tony Santucci - Manager
Tony Santucci is the Store Manager for Naples, FL. He has been with Piano Distributors fifteen years. As a reward for being one of the Top 4 Yamaha Salesmen in America, he was invited to tour the distinguished Yamaha headquarters in Japan.
Tony, an accomplished jazz and standard pianist, who has performed for such greats as Jerry Lewis, Al Pacino, Jackie Cooper, John Glenn, Bill Murray and more, truly loves Yamaha pianos and owns a Disklavier Concert Grand himself.
His passion is contagious and he listens intently to meet each customer's desires and needs. Although His product knowledge seems limitless, he shares it in a way that his customers can easily comprehend. Tony inspires and follows up on his customers' progress. They have access to him via his cell 24/7. Tony always says, "You not only have a new piano. You have ME!".
WITH TERRY STOCKTON OF YAMAHA


Tony Santucci received the award for being No 1 Disklavier salesman in the country. Tony's great accomplishments made him one of the five best Yamaha salesmen in the USA.
CLAIRE PETELER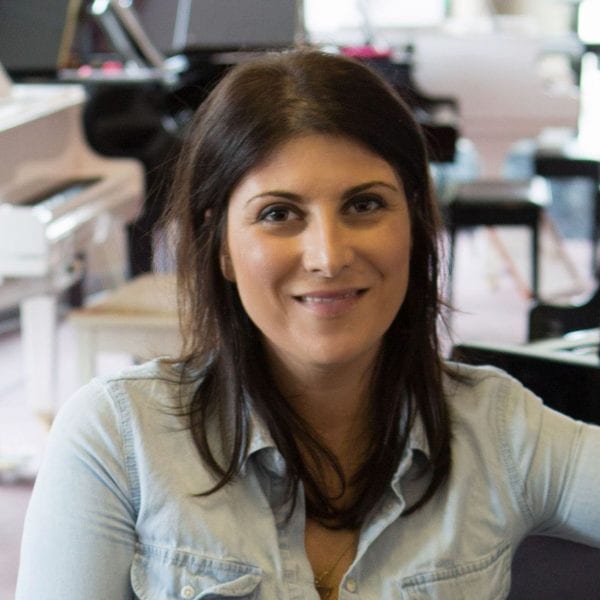 PERSONAL ASSISTANT
Alyson Panipinto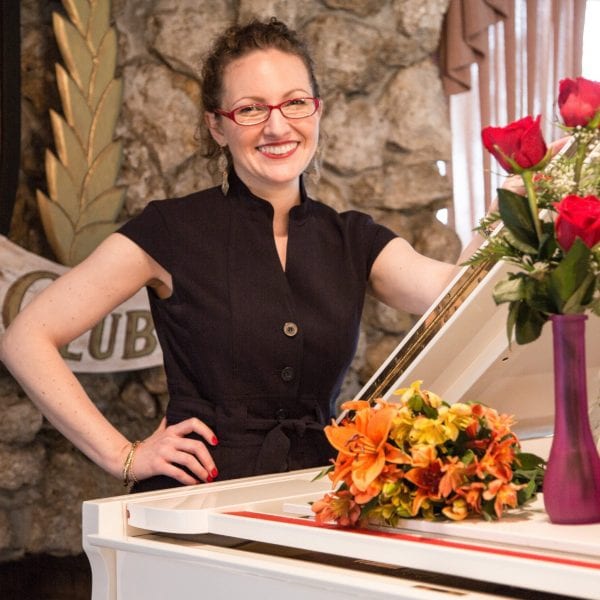 Alyson Panipinto has been teaching people how to read music since 2000. She routinely finishes a day of work and says, "I love my job!"
Alyson has learned the art of teaching. She presents things in a way that is simple and clear. She is very patient especially for those who may find learning difficult. She uses questions to maintain interest, develop understanding, and stimulate curiosity. She cares about each student as an individual.
During each lesson, Alyson strives to teach as much as reasonably possible, taking into consideration everyone's age, abilities, and circumstances. She enjoys teaching kids as young as 6 and above. She has several different music games that aid young ones in the learning process. She can also teach adults.
Alyson is upbuilding and positive. She always seeks to be encouraging when giving instruction on how to make improvement. Her enthusiasm for teaching and getting students to learn is contagious; many students are motivated to stick with her for years, some for almost a decade, two students even taking lessons from her for 14 years.
Alyson leans toward classical music, but once the student is competent enough she lets them choose songs they want to learn.
Her semiannual voluntary student recitals are always eagerly anticipated and very inspirational to all her young students.
If you or your child wants to learn how to read music then Alyson is the teacher for you!
Gordon Banks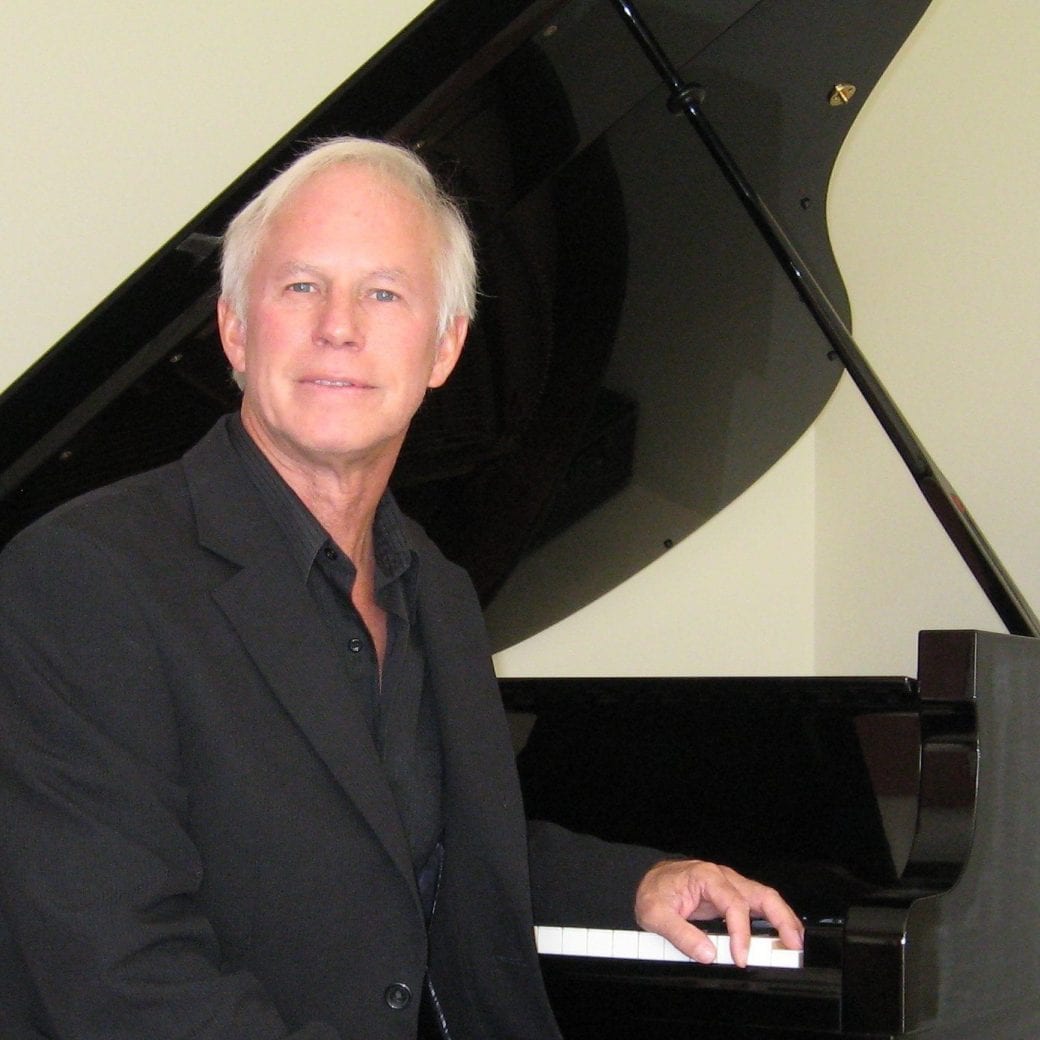 Gordon Banks is a veteran of the music world. He has been a professional solo pianist for over 30 years and has given private piano instruction for equally as long. He is a graduate of the University of Pittsburgh and while living in New Jersey was a frequent solo pianist in Atlantic City at the Tropicana Hotel lobby and Harrahs' Casino Atrium lounge. Gordon took up teaching piano at age 30, focusing mostly on beginner and intermediate level students of all ages. He teaches popular piano styles with an early focus on the basic disciplines of counting, sight reading and chord knowledge. All lessons are customized to the abilities and talents of each student. Gordon has been the house piano player at the Naples Beach Hotel for the past twelve years and his beginner level adult book 10 Fingers, 10 Keys is a popular sale on Amazon.com
Malda kiri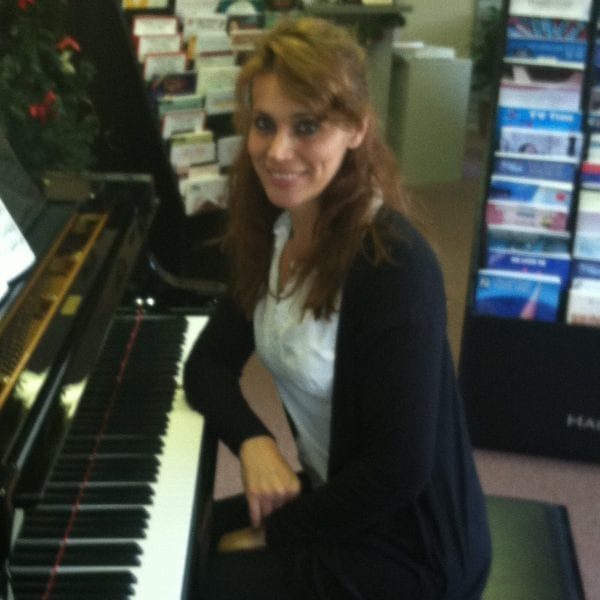 Malda kiri Graduated with Bachelor Degree's in Music, Major in Piano and Pedagogy, holding Piano Performance Diploma and adding over 20 years of experience in teaching makes it easy and able to work with all methods and all ages and levels, from beginners to very advance (concert level). I will bring the best to my students ,introduce them from general music knowledge and going in details of piano technique, musical,interpretation and much more. Being lucky performing and teaching in different places of the world I'm specialized in teaching with"Do Re Mi" ,solfezh too.
"All of my students have the opportunity to perform in piano recital, some students go on to perform in area competition as well and been rewarded with prizes and honors."
Melissa Sanchez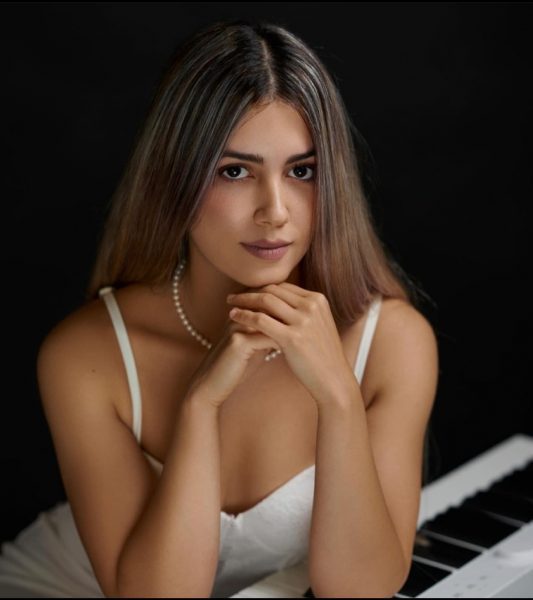 Melissa holds a degree in music performance form Florida Gulf Coast University since Spring 2021. She was born and raised in Cuba before being awarded a full scholarship to study Piano Performance under the tutelage of Dr. Michael Baron.
       While attending FGCU Melissa had the opportunity to perdorm in many concerts and recitals as a soloist and with and orchestra. She was a winner at the Florida Symphony Society Scholarship Competition which gave her the opportunity to be a part of a Summer Music Program in Hungary. She also won 1st place at the Big Arts Music Competition, in which many universities participate. She has dedicated many hours of practice, love, and dedication to follow her dreams of being a performer and a piano teacher.
          Besides classical music she also has experience with other styles like pop, jazz, latin and new age. Her students enjoy the versatility of playing different styles while discovering their favorite music tunes. She loves adding her classical style and technique into her teaching method, making the pieces as beautiful and melodic as possible.